see a show, come to a talk, or join a Dramatic reading, workshop, or Production!
Please come see the young Shakespeareans perform on stage! Your support in the audience is an extremely important part of their process in becoming who they are as adults.
See below for talks, plays, dramatic readings, or workshops that you can see and students can join.,
Registration is now closed for this production.
Introduction to the play, Sat., Aug. 24, 1-3:30 p.m. Rehearsals begin August 26. Rehearsal times: Monday 6-8:30 p.m. at the Crows' Nest in Eldorado (7 Caliente Road, Building B at La Tienda), Tuesday, 6-8:30 p.m., and Thursday 6-8:30 p.m. at the Unitarian Universalist Congregation, Saturday 1-3:30 p.m. at the Crows' Nest.
Performs January 17-19, 24-26 at The Swan Theater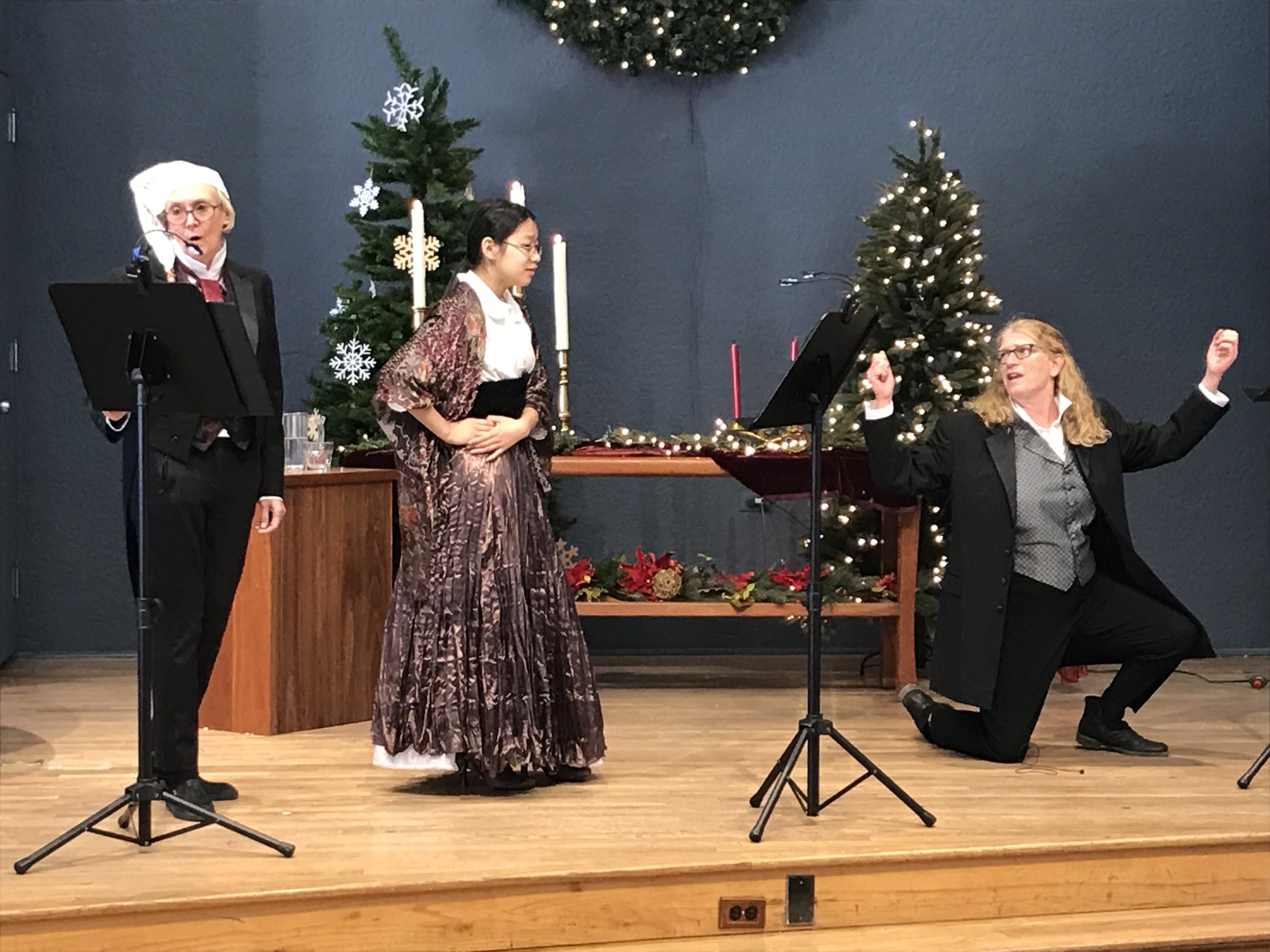 Upstart readers christmas carol
Casts of three perform dramatic readings of Charles Dickens' A Christmas Carol. Rehearsals are Saturday or Sunday afternoons starting in October.
Open to all ages!
Weekly rehearsals during the fall semester Saturdays 11 a.m. - 12:30 p.m.
Stage Combat Workshop
Elizabethan Dance Workshop
Soliloquies from every Shakespeare play!
Create your own costumes
Create your own interpretation and performance
Dress rehearsal, Dec. 6th
Performance December 7th at the Swan Theater

Meter, Meaning, & Action in Hamlet
For Close-readers, adult actors, Crows parents - anyone who wants to get more deeply into Shakespeare.
We will explore scenes from Hamlet in six sessions, Sundays October 6, 13, 20, 27, November 3, 10. 4:00 - 6:00 p.m. at the Crows' Nest in Eldorado
No memorizing required (unless you wish to!)
Informal performance on Sunday, Nov. 17 at 2 p.m.